ARIPPA Annual Conference
Due to the ongoing coronavirus pandemic, ARIPPA has decided to postpone its 2020 Annual Tech Convention until the fall. The health and safety of our employees and members is our main concern. A new schedule is below.
All current registration deadlines no longer apply. New registration forms and deadlines are forthcoming.
We apologize for any inconvenience this may cause. Please contact us with any questions or concerns.
Tuesday, October 6th @ Crowne Plaza Harrisburg Hershey Hotel
Technical Symposium & Awards Ceremony: 9:00 AM – 3:30 PM
Trade Show & Lunch: 11:30 AM – 1:30 PM
Trade Show & Legislative Networking Reception: 3:30 PM – 6:30 PM
Cocktails and hors d'oeuvres served from 4:30 PM – 6:30 PM
Wednesday, October 7th @ Sportsman's Golf Course
PAC Golf Outing (off-site): 8:30 AM – 2:30 PM
Board Meeting: 3:00 PM – 6:30 PM
Sponsors
Platinum Level: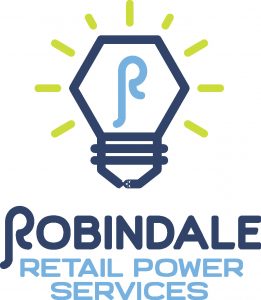 Silver Level:
Federal Coal Refuse Tax Credit Legislation Introduced
Pennsylvania Congressmen Dan Meuser (R-PA-9) and Matthew Cartwright (D-PA-8) introduced H.R. 4735, the Mine Affected Community Energy and Environment Act, that would provide coal refuse to energy facilities a refundable $12.50 per ton performance-based tax credit for each ton of coal refuse the plants use to generate electricity. We thank everyone involved in this effort. Read ARIPPA's full statement on the introduction of the bipartisan legislation here.
ARIPPA Releases Report on Coal Refuse Reclamation Industry
In June 2019, ARIPPA released an updated report prepared by Econsult Solutions, a Philadelphia-based economic consulting firm, analyzing the economic and environmental benefits of Pennsylvania's coal refuse reclamation to energy industry. According to the report, the industry contributes $615 million per year to the Pennsylvania economy, supports at least 3,000 jobs, and provides $37 million in annual environmental and public benefits on top of the up to $267 million in annual avoided costs to the Commonwealth from the remediation performed by the industry. Click the link to view the full report or a summary of the findings.
What is ARIPPA?
Organized in 1989, the Appalachian Region Independent Power Producers Association (ARIPPA) is a non-profit trade association comprised of independent electric power producers, environmental remediators, and service providers located in Pennsylvania and West Virginia that use coal refuse as a primary fuel to generate electricity. Utilizing circulating fluidized bed (CFB) boiler technology to convert both anthracite and bituminous coal refuse into electricity, ARIPPA plants also provide unique multimedia environmental benefits by combining the production of energy with the removal of coal refuse piles and reclamation of the land for productive purposes.
Thanks to the support and involvement of our members throughout the years, ARIPPA is proud to have celebrated its 30th anniversary in 2019! This organization has endured many changes and challenges over the years but remains strong and committed to serving its members. We look forward to continuing our efforts to enhance the coal refuse to energy industry for years to come.
Concern for the Survival of Our Industry